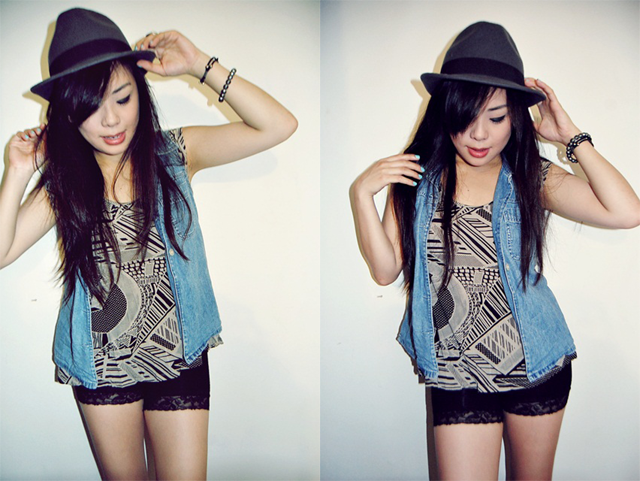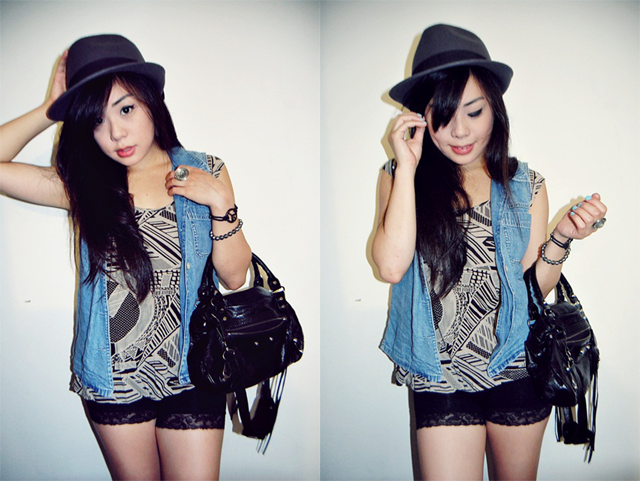 Thrifted//Denim vest
UO//Tank top
Pacific Mall//Laced cycling shorts
Canal St.//Imitation Balenciaga purse
I'm not going lie. I always feel weird wearing these cycling shorts as an real shorts. I feel like people think I'm wearing underwear, especially because of the lace. I decided to just own it and brave the awkward stares. I've only ever worn this one other time.

Holy moly, do I need a haircut.


Why yes, I did see Portugal. The Man for the second time in a week span. What can I say? They are an awesome band live and the tickets were free. They played at Webster Hall once again but in the studio section so it was a much smaller show. 100 people tops. I was one of the first few people online so when the doors opened I ran up to the stage. Yeah. Good times.
XX, Yvonne