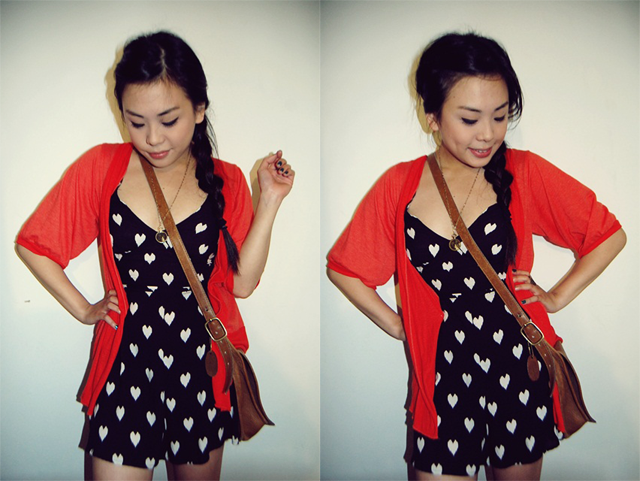 Urban Outfitters//Cardigan
H&M//Romper
Thrifted//Cross body bag
Target//Ring
I love rompers. I can't get enough of them. I NEED MORE. I think rompers look awesome for someone my height(5 ft, but recently got a physical and apparently I'm just a smidge under, but I'm going to live a lie and say that I'm 5 ft).
I said a few posts ago that I wanted to grow out my bangs. I'm currently fighting back the urge to trim them because they're going through that awkward phase where its long and annoying and constantly poking me in the eye. DAMN YOU SIDE SWEPT BANGS!!!
I'm going to see my favorite band tonight in the city. PORTUGAL. THE MAN. Yes my favorite band of all time and I'm so excited. I bought these tickets over 2 months ago and I remember when I did I was dreading about how long the wait was going to be. THE DAY IS FINALLY HERE. Yes, I will be coming back with pictures and videos because I'm determined to get to the front of the crowd. I did say I was 5 ft, right?
XX,
Yvonne